Passion for results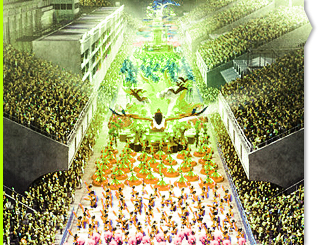 One of the most popular and beautiful events of the world are undoubtedly the Brazilian carnival parades. In just few minutes of progression, you can experience a magical scenario mixed with musicality, beauty and enchantment.
But have you wonder about what happen behind the scenes? In order to create and keep this fantastical atmosphere, elements such as passion, professionalism, talent, rhythm, training, hard work, punctuality, discipline and a lot of creativity are required to manage the parades.
How all these concepts could be applied in a corporative environment? The answer comes with a playful experience within a kind of a "corporative" Samba School, with the connection of samba school roles and general staff management concepts.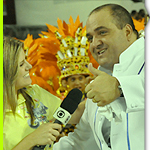 In 1994, Master Adamastor was already known as a successful drums leader when his Samba School has won the Carnival in São Paulo. Along his professional life, he realized how his musical experience would be applicable in a lot of corporative fields, especially in a strategic staff management.
So, get ready to emerge into a new universe and to see how fascinating is managing talents and people.
A different "Samba School"
In an auditorium, the participants can't imagine what is about to occur. Master Adamastor introduces himself to the audience as an ordinary panelist. Gradually he starts to gain the empathy and his charisma reaches out the public.
He invites everyone to interact and to get rid of shyness or any kind of resistance. The public starts to realize how important the involvement is, with his positive, outgoing and assertive attitude.
Suddenly, a countdown similar to heartbeat begins…Once the countdown is finished; the sound of samba drums commands the frontlines live on stage!
The audience instantaneously gets marveled and surprised. They start to wonder what that percussive music is related with the lecture.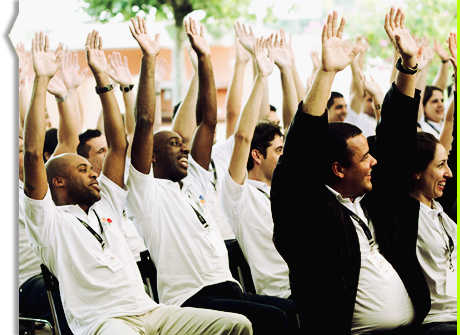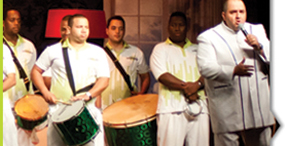 When the sound stops, Master Adamastor reveals his real identity. The musicians and also the instruments, with its respective functions, are introduced by him. On this specific moment, Adamastor talks about values such as "passion for what you do", "the importance of a collective to get harmonic results".
Harmonic teamwork leads to success

Now, it is time for samba! The audience is split in teams and each of them is assisted by a specialist tutor. They teach how to play the instruments and how it works. Aspects such as teamwork, leadership, and creativity are strongly stimulated at this stage of the activity.


Besides learning how to play the instruments, participants will learn how to create costumes, compose lyrics, coordinate harmony and choreography as well as rehearse together. The potential of each is worked out to overcome the challenge to perform, in a short period, new and complex tasks. These elements make all of them work with focus and responsibility. The assessment is made based on group performance what stimulate the teams to be attuned with each member as a real samba school. If one of the members fails, the result may be compromised. This is the moment to overcome the barriers individually and collectively.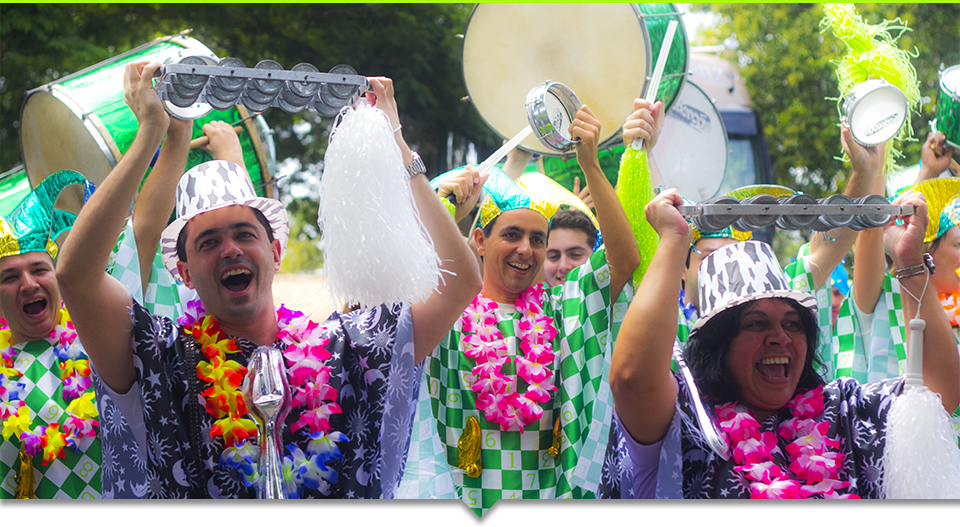 Once the job is done, the big moment comes up! It is time to see the teams acting as a real Samba School. Governed by a whistle and under Master Adamastor's supervision, the teams will show what they have learned. Enthusiasm, passion, harmony and swing are essential to get the best marks (0 to 10) and qualify the teams, as in real parades.
Celebration concert
Finally, Master Adamastor asks everyone to leave the instruments and celebrate a proper samba school concert with all real elements as couple of samba hosts and flag-bearers, samba dancers, choreographers, costumes and baianas's ward (homage to the archetype of folkloric women from Bahia with their traditional clothing on the parades). The teams are welcomed to a big party and celebrate the results conquered with this life experience.
In the moment of debriefing, everyone listens to what Adamastor have to say. "With a harmonic teamwork, mixing different realities and values, the results can reach beyond the expectations" he says. On this atmosphere, he invites one or two managers for a symbolic moment: the flag delivery (with the logo), which for a samba school is the highest representation.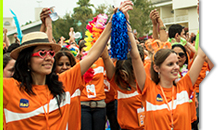 Everybody raises hands while receiving master's last advices, sharing the gains and achievements by individual talent, which interferes directly on the results of an whole group.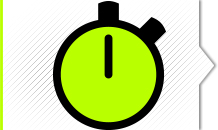 The activities last an average of 2 hours. However, the runtime is very flexible and might vary according to its progress or requirements.
SAMBA SCHOOL DYNAMICS
This is the most successful and complete activities working as a real samba school with all the essential elements. The audience is split in specific groups: wards, front staff, samba hosts and flag-bearers couple, percussionists and baianas's ward.
What can be learned in addition?
Play musical and percussion instruments;
Carnival costumes creation;
Lyrics and pieces composition (participants might give their own interpretation);
Harmony and choreography coordination.
After rehearsing intensively, participants will show their ability to act as a real samba school in their own parade. Everything in just 2 hours time!
Information
In order to support costume's confection, we offer fabrics, lace, hats, props, the "vacuum form" plates, wigs and instruments like scissors and glue.
Each team will be guided by a specific monitor.
All instruments will be supplied by our staff along the activities.
Benefits
Awareness about the collective potential;
Overcome challenges, pressure and stress;
Engagement and high performance;
Creativity and teamwork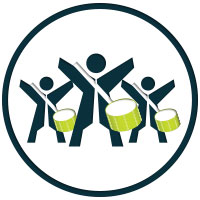 RHYTHM AND DRUMS
This is a significant and comprehensive training which covers concepts and practice: all participants form a samba school's drums band. They are instructed how to perform in tune with each other in order to get a high standard of performance in a very short period of learning. Furthermore, creativity is worked out by costume's confection: participants will create their own costumes which must be followed by patterns.
What can be learned on "RHYTHM AND DRUMS"?
Play musical and percussion instruments;
Carnival costumes creation (optional);
Collective musical performance (teams will parade as a real samba school).
Additional information
All instruments will be supplied by our staff along the activities and each team will be guided by a specific monitor;
In addition, each participant can customize his own costume;
This applied in groups with any number of people.
Benefits
Learn about rhythm and harmony at work;
Coordination and cooperation;
High performance team;
Developing skills: positive attitude, determination and overcome challenges.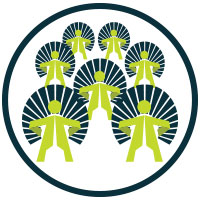 CORPORATIVE CARNIVAL
This is a unique experience which offers a possibility to go further in a real carnival parade. The participants can join a samba school in São Paulo and witness what this ceremony is all about.
Benefits
Real carnival experience;
Unique life experience;
Self knowledge;
Overcome challenges.
| | | | | | | |
| --- | --- | --- | --- | --- | --- | --- |
| COMPARE THE FORMATS | Included | | Optional | | Not Included | |
| | | | | |
| --- | --- | --- | --- | --- |
| DYNAMICS – step by step | SAMBA SCHOOL DYNAMICS | RHYTHM AND DRUMS | Master Adamastor's lecture | CORPORATIVE CARNIVAL |
| Introduction and invitation | | | | |
| Musical instruments learning | | | | |
| Carnival costumes creation | | | | |
| Wards division, front staff, composers and Baianas | | | | |
| Debriefing | | | | |
| Celebration concert | | | | |
| Flag delivery, samba hosts and flag-bearers couple and choreographers | | | | |
| Real Brazilian Carnival Parade experience | | | | |

Corporative Samba Beat
Based on specific keywords, we are able to customize a samba beat composition for your company with some particular subjects requested such as company's target, marketing goals, products, etc. The full composition will be played by the participants. SIGN IN HERE and listen to samba beats executed in some previous dynamics.

Company Flag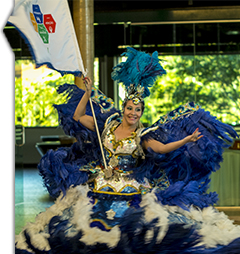 A flag is one of the most symbolic moments on Brazilian carnival parades. The couple of samba hosts and flag-bearers are protagonists for this occasion. We are able to customize a flag with the logo of your company following samba school standards.

Flairs and costumes
For costume's confection purposes, we bring to the activity various types of fabric, lace, precious stones, sequins, feathers, hats, "vacum form" plates, glue, scissors, string and other items.

Customized T-shirts
Customized T-shirts has its visual impact and facilitate the division of teams. By following patterns, it creates a sense of unity and brings the message that different people are working towards the same goal.

Audio
Master Adamastor has an audio infrastructure for carrying out the activity, which can be hired as optional. This structure is able to fully meet the needs of sound reinforcement in order to perform the activity.

Conexão Balanço Band
It is a choice of entertainment pre or post-activity. This band plays with a very Brazilian style that plays the classics of samba, samba-rock, pop and MPB. Optionally, are also included a group of choreographers (two couples that interacts with gifts, dancing and celebration).

Photos
Additionally, we can also provide photo coverage as a registration and in a few days later we send out a CD with high resolution images.

Video
It is another registration option in DVD. We record, edit and send out the material with highlights of the events.

Shredded paper machine
In order to create a celebration atmosphere along these playful activities, we have this shredded paper machine and its operator to be used essentially on the moments of parades.
Public's approval and success
Over the years, the Corporative Samba School is approved by human development entities as a reliable and successful training model. The activity is carefully planned and executed from a theoretical ground that surrounds fields as Psychology, Neurolinguistic, Marketing resources and Strategic Staff mMnagement. Cases: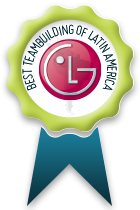 Among several dynamic lectures, the SAMBA SCHOOL DYNAMICS was awarded in South Korea by LG as the best teambuilding program in 2010.  The result was published on Pride LG magazine.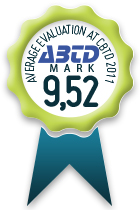 In 2011 received the average mark of 9.52 on all evaluation criteria (content, communications, methodology and didactics) by the Brazilian Association of Training and Development.
*Development and Training Brazilian Association


Immediate and long lasting benefits
The Corporative Samba School offers its participants an experience of high impact, in which all are led to a situation of pressure and high expectation. The experience itself can modify attitudes with more affirmative responses when facing challenges and changes.

Everybody is welcome!
These dynamics deal with typical human perspectives, challenges and collective relationships. Anyone can participate without restriction, including children, elderly and people with special needs.

Heartbeat's rhythm
The activities are ministered by Master Adamastor for approximately 18 years. It is not unusual the conflicts of dates, therefore, a team of experienced consultants are able to arrange the lectures conciliating agendas and purposes. In addition, there is a support team with monitors, drummers, choreographers and musicians, with different functions for the dynamics ensuring a high standard performance of any participant.

In company
The Corporative Samba School can be customized according to company's profile taking into account the number of participants, age, type of activity, type of event as well as other aspects. This means that it is completely appropriate for any business or event. Each dynamic has a specific characteristic that varies primarily according to purposes.

Equipments and structure requirements
Mics, microphone stand, sound mixer, sound boxes or amps, monitors and inputs for p10 cables. Optionally, the equipments can be outsourced.
As a playful activity, space and environment are very import to its progress. For long distances or activities abroad, we add transportation and accommodation costs.